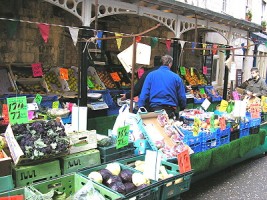 P & S Fruit and Veg
Outdoors: Every Friday & Saturday.
Paul White
01453 - 791815
---
We sell a variety of fruit & vegetables most of which are locally produced. Fruit or vegetable baskets are made to order (prices range depending on size). We also do wholesale deliveries for local businesses.
Or you can visit our shop at: 13A High Sreet, Stonehouse, Glos.
Open: Monday - Saturday 9.00am - 5.00pm.