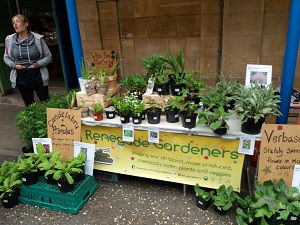 Renegade Gardeners
Outdoor Market: Back in the Spring. Please contact direct.
Sarah Brown
07833918582
---
We sell heirloom and unusual vegetable and herb plants, bee friendly flowering plants and forgotten heroes of British gardens.
With a focus on environmentally friendly practice, we grow on a small scale without chemicals and peat and recycle pots where possible.
Follow us on Twitter: @ren_gardeners
---